I went to UC Santa Cruz for my Bachelor's Degree, then SJSU for my Multiple Subject Credential. This is my fourth year at Carlton and I'm excited to continue to work with amazing teachers, students and staff.

Family
Husband

Birthday
February 2

Favorites
Color: Blue
Flower: iris, orchid (but, I enjoy all flowers)
Shopping: Target, Amazon, Starbucks/Peets, Lakeshore
Sports Team: SF Giants, SF 49ers, SJ Sharks
Food: Chinese, Italian
Coffee: Mocha (iced or hot) with soy milk (I am lactose intolerant) (holiday drinks I love as well ie. Pumpkin Spice Latte-soy)
Tea: Green Tea, Lemon Tea
Chocolate: Dark chocolate
Fruit: apple, banana, mango, pineapple

Interests
Swimming
Tennis/Badminton
Reading
Music
Star Wars
Harry Potter
Dragons

What's New?
​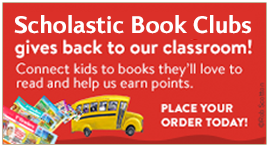 Last update made 1/19/2019 by Catherine Almario